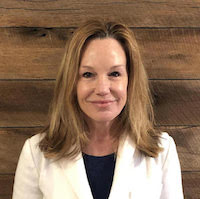 Linda was born on Nantucket Island in MA. Her father's service in the Navy during wartime Vietnam inspired her gratitude for veterans' service. Linda gained an appreciation of service dogs by observing how her father's dogs were his true companions and partners in managing PTSD.
Linda received her Bachelor's Degree in English Literature from Tufts University. She studied and traveled throughout Europe before returning to Nantucket to create and co-run two family businesses while raising her children.
Linda is passionate about the Sierra Delta mission and continues to be an incredible asset to the Sierra Delta Board of Directors.