Hope Haven is Nearing Completion!
Hope Haven began in 2015 with a dream to build 16 quality new duplexes to expand our services to single parent families.  Prior to beginning construction, we thought this would be a 5-10 year project that would eventually allow us to increase our service to single parent families from 10 to around 42.  We committed this project to our Father in Heaven and continued to rely on the generous support of our donors, not accepting or seeking government funding.  God, however, had a different timetable!
Two years into this project, God has provided the funding for 13 of the 16 new duplexes!  Eleven of these duplexes are completed and occupied and two are nearing completion!  We are currently serving 30 single moms and 58 children through our single parent ministry.  This month, two of our single moms put on their Lord in baptism!  God is changing and improving the lives of our single parent families, not only helping them improve their physical quality of life, but He is working through this ministry to affect their lives for eternity!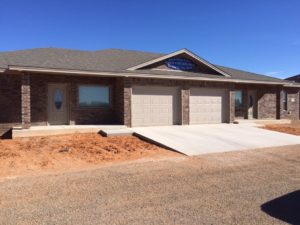 What began as a 16 duplex single parent housing complex in 2015, now lacks only 3 – three bedroom duplexes to complete!  A short two years later, we are only $999,000 short of finishing these houses to serve even more single parent families.  We believe this is nothing for our God and His people!  If you would like to help us finish this project, simply hit the Donate button and help us continue to provide hope to single parent families.  Please designate your gift to "Hope Haven."